Click HERE to read the article in reference.
A German blogger found clues within the code for the Amazon Music app that may point to Amazon branching its business empire into the world of streaming music. The service will be called Amazon Music Unlimited, and will be $9.99 per month. However, if the user is an Amazon Prime member, they will receive the service for a discounted price of $7.99 a month.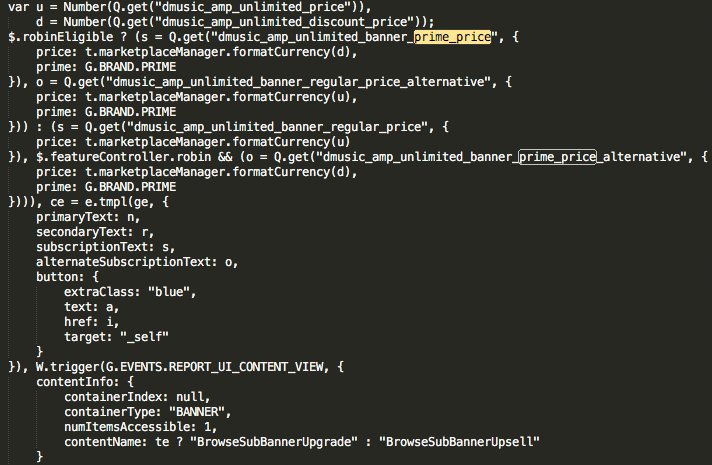 Amazon Prime members can currently save up to 250 songs in their Amazon Drive for free, but it appears as though with Amazon Music Unlimited, users will be offered unlimited music storage (which is no surprise based on the name of the service).
Amazon is already a business giant, already having a huge presence in the world of shopping and media. However, with yet another streaming service being introduced into the market, there will be even more competition for already existing services (such as Spotify and Apple Music). Since all of the streaming services have similar prices, it will be a matter of which one customers prefer in regards to which services will outlast the others. For someone who is already an active Amazon Prime user, they may choose to go with Amazon Music Unlimited (since it would be at a discounted price for them, thus making it cheaper than the competitors). Others may decide to stick with the service that best suits their needs, as many of the streaming services are similar but not exactly the same.
Additionally, with other companies revamping their business models to include more streaming (such as Pandora) and offering new services in the future, there will be a great deal of competition among streaming providers. Since streaming is the future of the music business, every company wants a taste. Amazon is the most recent company to venture into the world of streaming, but it certainly won't be the last.